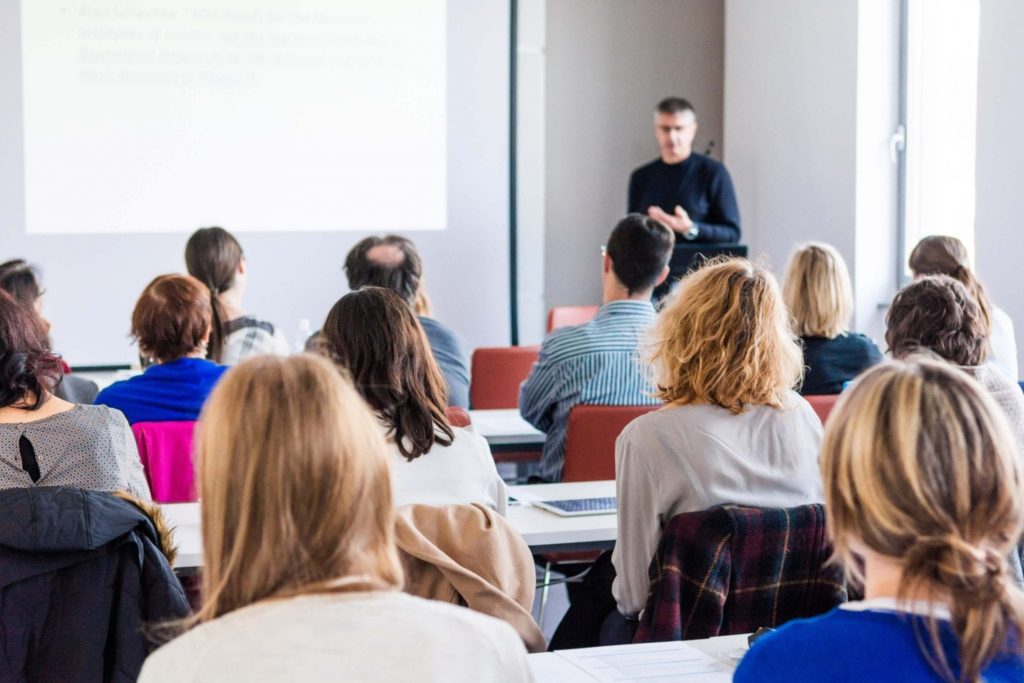 Wellness at work is a Lighthouse community outreach service that provides health and safety education to your company.
Our doctors and therapists have been fortunate to speak to dozens of companies about effective strategies to get well and stay well even in today's fast paced (and often demanding) work environment.
Our topics include,
Stress in the Workplace

Beating Neck and Back Pain

Sit or Stand; What desk orientation is the best for me?

Your Brain on Stress; How simple strategies throughout your day can help prevent the buildup of stress and help you stay calm at work (even when it's crazy busy).

Wrist, Elbow and Shoulder Problems and the 4 exercises you can do to heal yourself.
Your health and safety team (or HR manager) can choose one of our 3 Wellness at Work programs for your company. 
1. Wellness at Work — Learn at Lunch
(Free and lunch is provided)
Our most popular Wellness at Work program is Learn at Lunch where you provide the location, assemble your team and one of our team will present a 20-40 min talk (with practical action steps) while your people enjoy a tasty lunch on us. We work with several local catering companies to help motivate your team to enthusiastically join in. Who doesn't like a free lunch?
2. Digitized Postural and Ergonomic Reporting
($210 per person, $520 for 3 to 5, talk to us about pricing for 5+ stations/people)
For companies that are considering upgrading their work environments we also provide a full digitized postural and ergonomic assessment with a detailed report. Our doctors work with local office equipment suppliers to help you determine what desk orientation and ergonomic equipment will work the best for your team.
---
3. Company Health Challenge (4 or 6 week)
(Cost depends on the length of time of your Health Challenge, frequency of activities and other variables. We work with your budget and goals for your company)
Our final program is a fully supported Health Challenge that can run from 4 to 6 weeks. We have worked with companies for longer but most organizations like to keep it short and focused.
Your company Health Challenge can be used to kick off a growth goal or team building season. Our doctors will launch your Health Challenge with the first of 2 Learn at Lunch sessions. Your first session would include some physical testing to create a benchmark to determine what "team" will be declared the Undisputed Champion of the Company".
From that point each team member will be assigned specific exercises to do to help them reach their goals. Next our registered kinesiologist will work directly with your health and safety team to coach your people through a fitness challenge that will motivate your team to reach their health goals.
The closing Lunch and Learn will be a repeat of the initial testing and then the winners will be declared. You can get as creative as you want to reward your winning team but we know they will at least have bragging rights until you conduct your next Health Challenge.
We absolutely love taking our knowledge to our community and celebrating with you when your teams become healthier and happier because of the work we do.
In the words of the philosopher Jerry Maguire "help us help you" motivate and inspire your team to greater health. And if your old enough to catch my reference to Jerry Maguire you'll definitely want to connect with us so we can help you stay healthy into and beyond retirement:)
Connect with us through email at info@lighthousehealth.ca or give our office a call at 250-870-9136 to see if one of our Wellness at Work programs can work for you.