We understand the challenge of finding just the right speaker. Some presenter's have an agenda that doesn't always fit with your organization. Our goal is not to be that person.
We speak at everything from a lunch and learn to a professional development keynote for the National Convention of Phys Ed Educators.
We've given a "God's Health Plan" talk in a local church for 200+ people, then later that same week, talked to 7, 8 and 9 year olds about backpack safety in their classroom.
Although the content is dramatically different in each setting, the one critical thing is enthusiasm for our audience.
Our doctors are determined to bring the same energy and positive spirit to a full auditorium as they do to a lunch room or classroom.
It really doesn't take a lot for our doctors to get excited about giving a presentation because when it's about inspiring people to lead and live a healthier life, it always get's us energized.
The 100+Living plan is inspirational, practical and incredibly relevant to your team and your workplace.
We'd love to work with you to create an event that inspires your people to show up fully engaged at work and at home.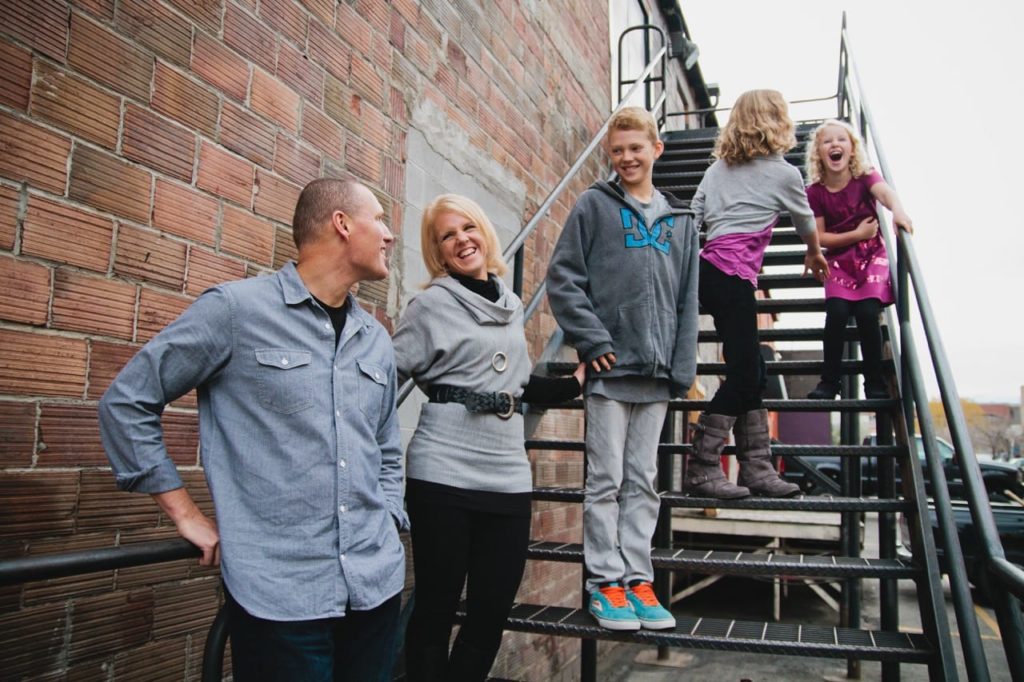 A little bit about Dr. Jenkins
I have been speaking publicly for more than 20 years, well over 250 events.
I have done spots on local radio and television. (I'm still waiting on the call from Dr. Oz or Oprah).
For over a decade I wrote a health and wellness column in the local newspaper. In the last decade I have been blogging my content and moved away from print media.
I continue to research the latest health trends in the area of neurology, nutrition, fitness and attitude
What Dr. Jenkins is Good At
I bring the greatest enthusiam when I am talking about the power of the human body to heal naturally.
Talking to children and youth about how critical good posture and developing healty lifestyle habits also get's me excited.
With my involvement in althletics and working with elite athletes I also scatter in facts and interesting stories about human perfomance. In fact, there is a lot of overlap.
The things top athletes do to enhance performance are the same things "regular" people should have in their lifestyle as well.
A little bit about Dr. Kanester
Dr. Kanester has been a guest lecturer for toastmasters, corporate events, athletic teams, and a range of groups and clubs. She's been educating for over 12 years and brings all of her experiences and expertise into each topic.
Some recent talks have included:
Dr. Kanester's Top 10 Tips for Athletes – @ The Running Room, Kintec, Triathlon Teams
Dr. Kanester's Top 10 Tips for Health and Success at Work – @ VanCity and The Royal Bank across the Lower Mainland
Bio-Identical Hormones and Hormone Balance @ Planet Organic
Integrative Medicine; How We Need to Move towards Patient Centred Care
Integrative Care @ Rotary International Umea
Brain Chemistry Balance and Mental Wellness @ BCNU
Disordered Eating; A Mind-Body-Spirit Approach @ Choices Kelowna
Here's what you can expect from our doctors and the team at Lighthouse:
Why Corporate Wellness Programs Fail
We have seen an incredible need for accurate information in the workplace.
The last 20 years has seen an explosion in "wellness at work" programs that are quite frankly based on wrong information and are causing more harm than good.
Our wellness at work talks break down the myths surrounding failed wellness programs and inject some well overdue practical strategies for your team and employees.
We work with your HR and Wellness team to create events that inspire your people to take personal responsibility for their health and put the workplace back where it should be, in a supportive role, not responsible for your team's health and injury issues.
Book A Speaking Engagement